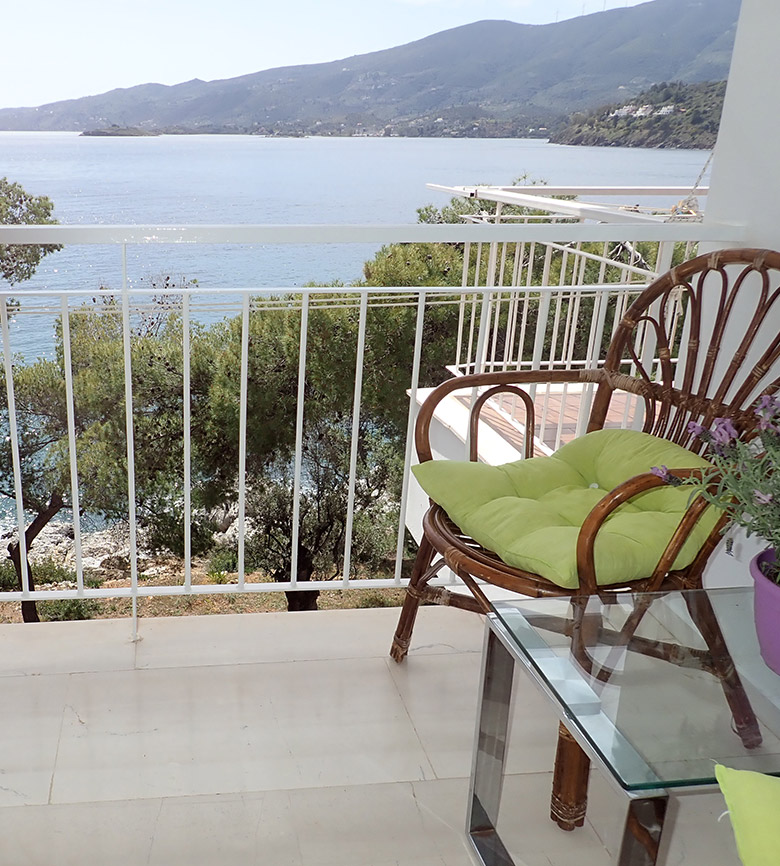 This privileged apartment has a stunning view to the whole Askeli bay from its spacious veranda...
that can accommodate you for breakfast, lunch dinner or a siesta in its ample space offering tranquility and carefree moments of deep relaxation, amongst the sound of splashing waves. Its setting offers a unique opportunity to watch the ever-changing colors of the ocean depending on the season and the time of day.
As you enter from its wide veranda doors, the apartment inside is well kept and fully equipped providing all the expected facilities. The bedroom in peaceful tones offers moments of rest while the living room with view to the sea includes 3 sofa/ beds options. The kitchen is fully organized and the bathroom complete. It can host 2-4 persons and is ideal for a family. Also, it has a washing machine and air condition.
Tranquility and carefree moments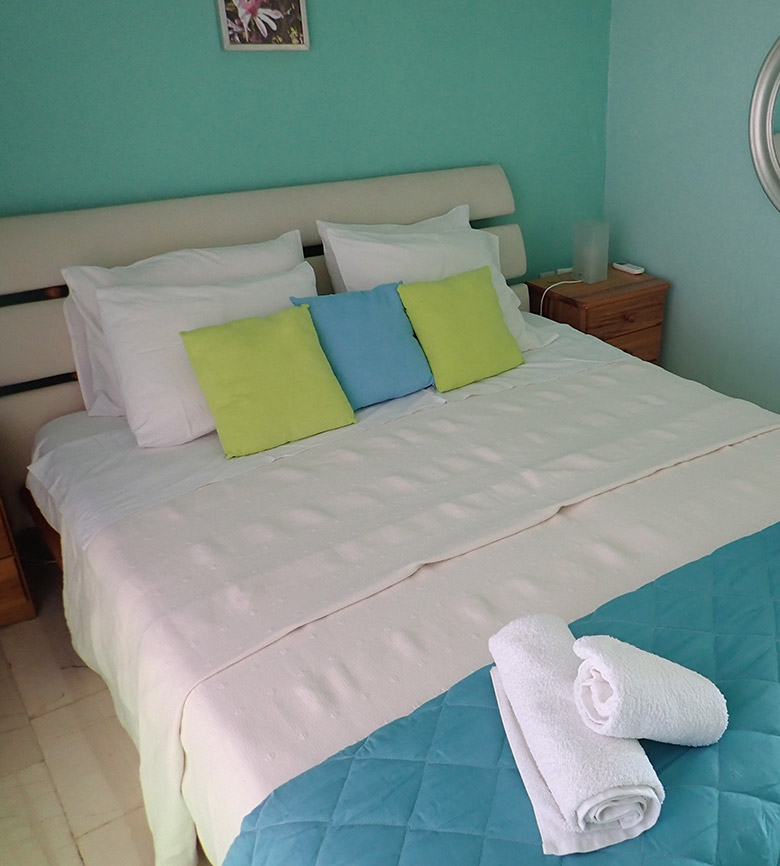 And more, you can have a fast access to a semi private beach..
passing through the garden surrounded with pine, olive trees and herb bushes where you can enjoy swimming, fishing or meditating by the sea.
The location of the apartment is also very convenient as it is in a quiet area at the beginning of Askeli, next to sandy beaches, restaurants, cafes, grocery stores and just 15 – 20 minutes' walk from the town of Poros, combining the tranquility of the place with the vibrancy and upbeat of the port's life.
Due to the immediate proximity to the Peloponnese, excursions can be taken place to Methana known for its volcanic landscape, thermal baths and hiking paths, to Epidaurus for ancient drama and music concerts, to Corinth, Nafplion and ancient Mycenae as well. Day trips can also be organized to the surrounding islands of Aegina, Hydra and Spetses.