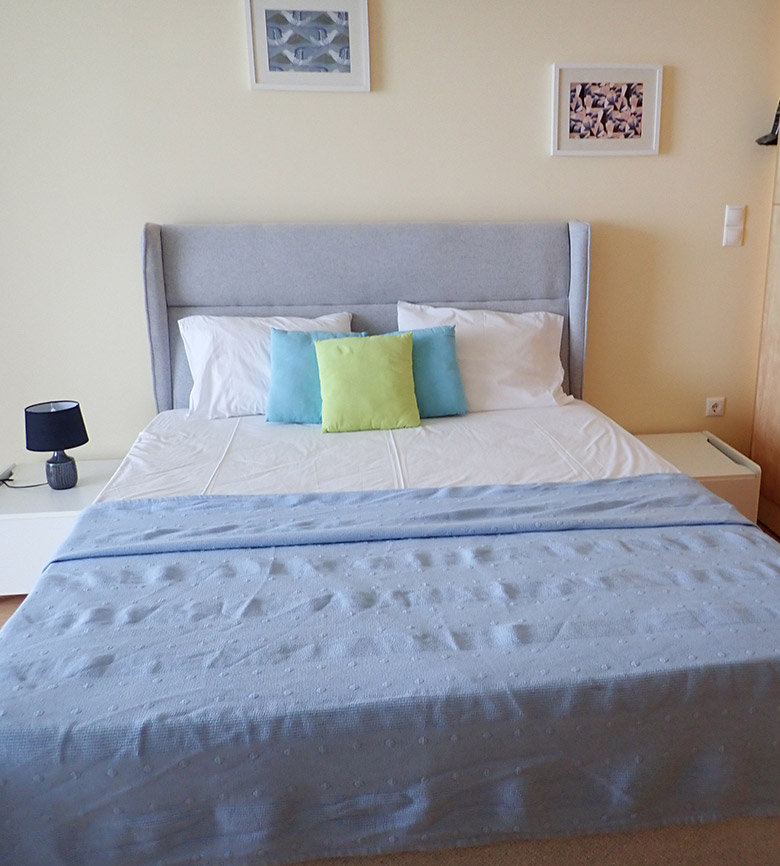 This studio is a place for complete relaxation and rejuvenation with view to the sea...
as it's situated among pine trees, overlooking the whole bay of Askeli.
It has been recently renovated featuring several artistic touches and can accommodate 2-3 persons, which makes it ideal for a couple with a small kid. The bedroom includes a double bed with nice linen and a chair/ bed option and offers an amazing direct view to the sea and to the sounds of its waves.
The kitchen is fully equipped with a large refrigerator, oven-microwave combo, stove, toaster and a coffee machine while the bathroom is neat and functional. And of course, from the balcony with its comfortable chairs and the sofa you can gaze the deep blue of the ocean and its constant changes.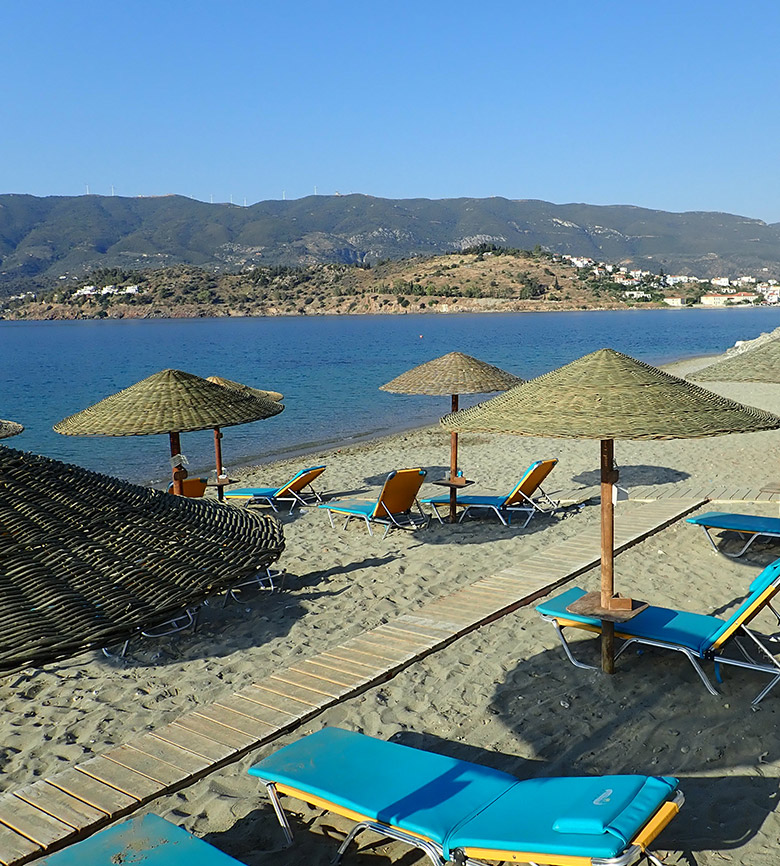 Also, you have a fast access to a semi private beach through the garden where you can enjoy swimming, fishing or relaxing at sea.
The studio is located in a quiet area at the beginning of the Askeli, next to sandy beaches, restaurants, cafes, grocery stores and just 15 – 20 minutes' walk from the town of Poros, combining the tranquility of this place with the vibrancy and upbeat of the port's life. Due to the immediate proximity to the Peloponnese, excursions can be taken place to Methana known for its volcanic landscape, thermal baths and hiking paths, to Epidaurus for ancient drama and music concerts, to Corinth, Nafplion and ancient Mycenae as well. Day trips can also be organized to the surrounding islands of Aegina, Hydra and Spetses.