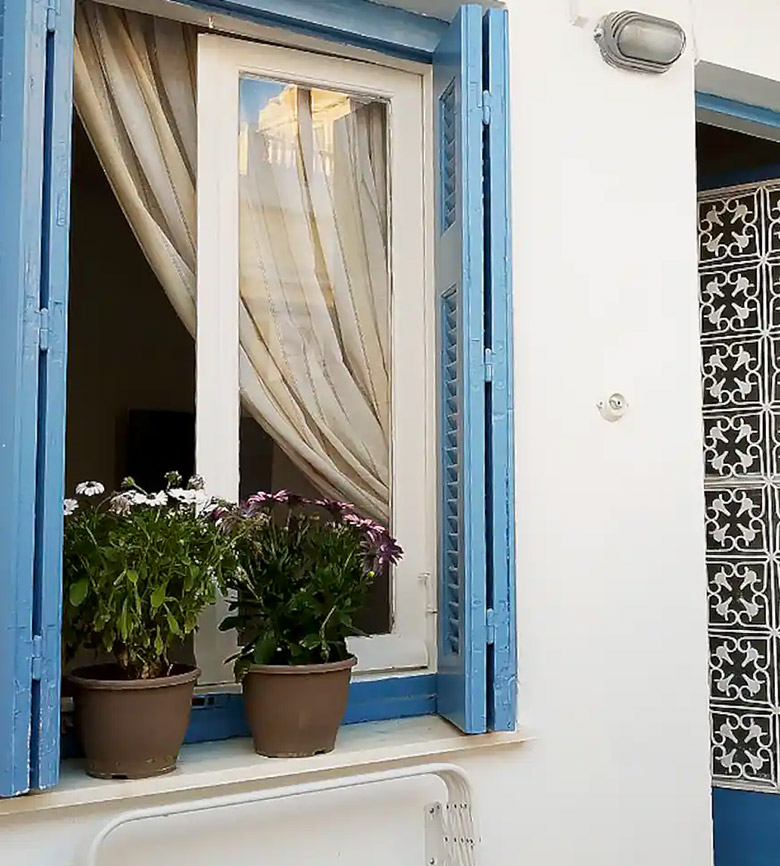 This cosy studio is located in quiet neighbourhood at Mprinia, the old settlement of the island...
and it's part of 3Zen condominium, a freshly renovated traditional residence. It's attached to the picturesque aisles which they take you to the nearby stores and mini markets, tour you around the magnificent town of Poros and let you explore and unveil its beauties.
Freshly renovated traditional residence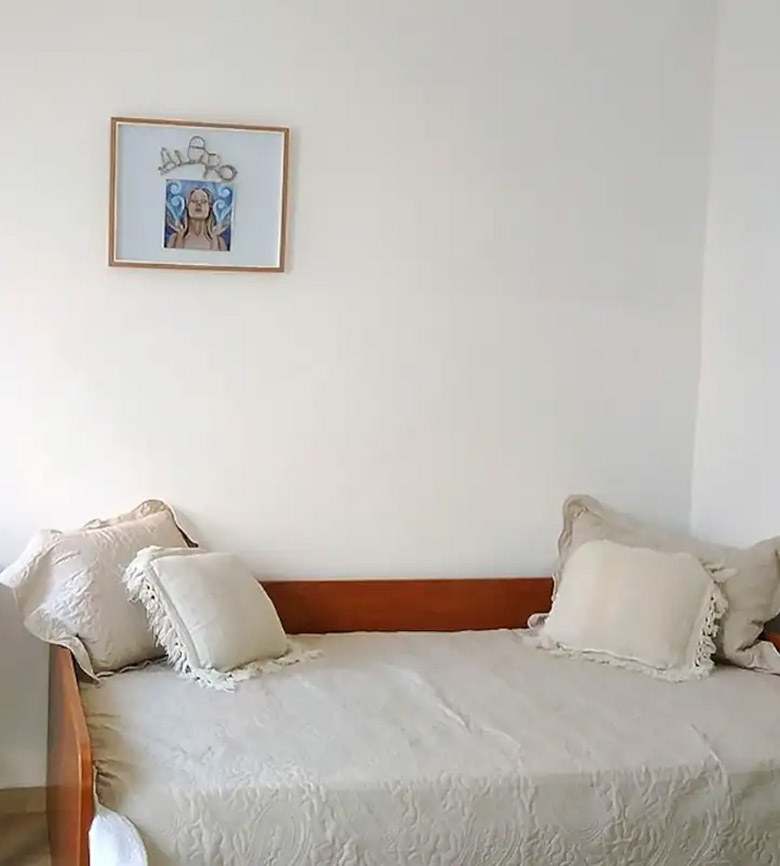 The studio includes a complete bedroom, a fully equipped kitchen, a bathroom, a coach/bed and a dining area...
and is well furnished to accommodate comfortably a couple.
What is special in this place is the small internal open yard which provides a lovely space to deploy a table and chairs and enjoy quietly and in great privacy your breakfast and coffee. All other facilities such as stores, bakeries, banks, cafes, tavernas, bars are in very close proximity on foot, so the highlights. The local buses and taxis are also close there as well as the marina to catch the ferry or the other boats to Galatas.