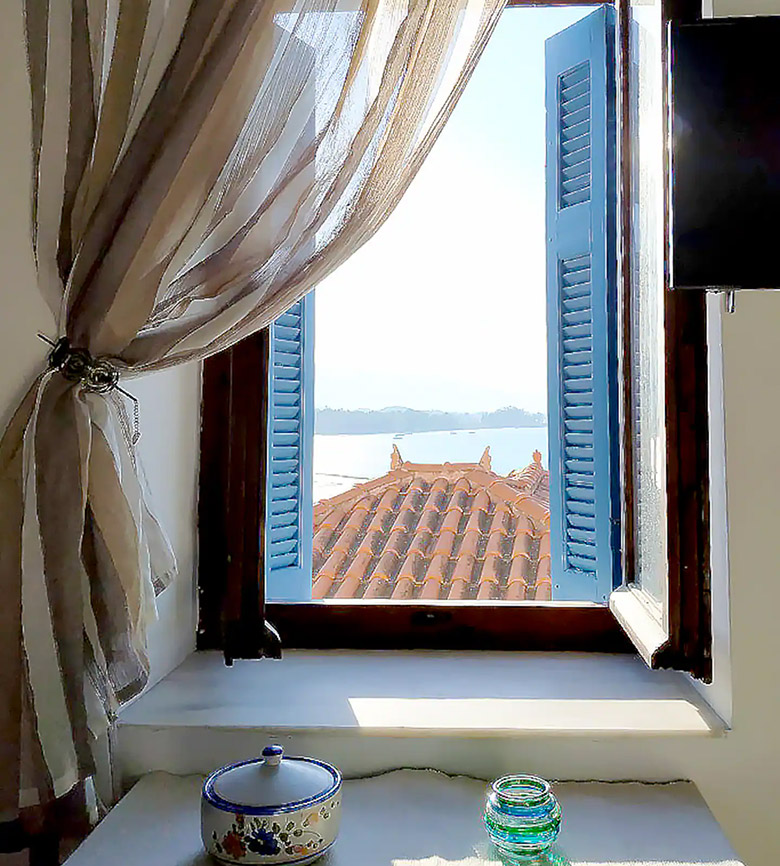 A room with view overlooking the scenic bay of Poros...
being part of 3Zen condominium, a traditional and homely house attached to the aisles of Mprinia the old settlement of the island. There you can meet the original people of Poros who are kind and welcoming and instantly make you feel at home. Nice and cosy stores and mini markets are located just meters away while walking through the aisles you feel the enchanting aura of the place and fill up your lungs with the sea breeze.
Modernly renovated in respect to its island tradition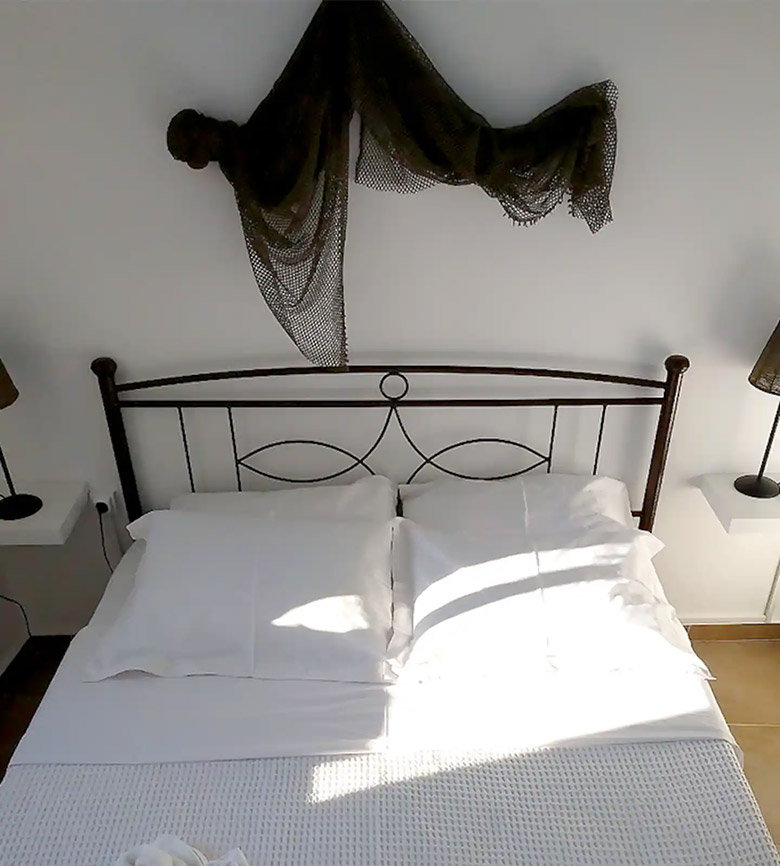 The apartment has been modernly renovated in respect to its island tradition...
and includes a bedroom with all expected conveniences, a fully equipped kitchen with a dining area, spacious closets, a comfortable bathroom, a couch/bed (to accommodate an extra person), a flat screen TV and WiFi. As you are in the heart of the old town all the stores, bakeries, banks, cafes, tavernas, bars are in very close proximity, so the highlights. Going to the marina to catch the ferry or the local transport boats is a matter of few minutes on foot and similarly buses and taxis that can take you to the sandy beaches of the island ortour you around are just nearby.