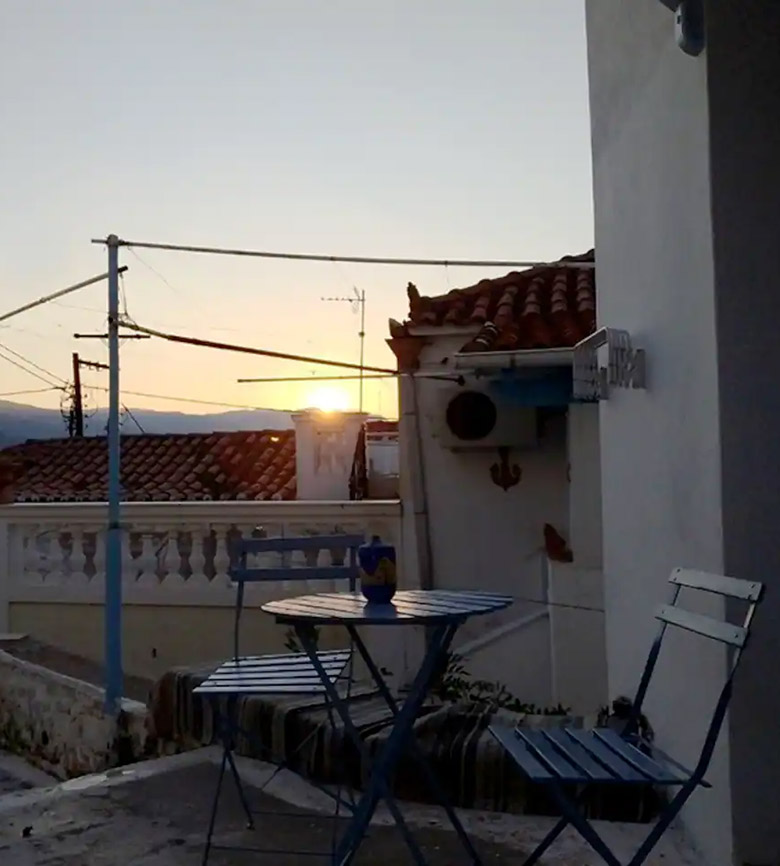 This traditional cozy two room apartment...
is an integral part of 3Zen condominium and a genuine representative of a original and hospitable house of Poros situated at a privileged location in the old settlement of the island. It has been fully renovated, refurnished and restored in a way to match the traditional atmosphere with the modern elegance and practicality to fully satisfy and accommodate a couple and an extra person. It has a bedroom furnished with all expected conveniences, a fully equipped kitchen, a bathroom with a canopy shower, a couch/bed, a foldable table with stylish chairs, a tv and wifi settings.
Original and hospitable house of Poros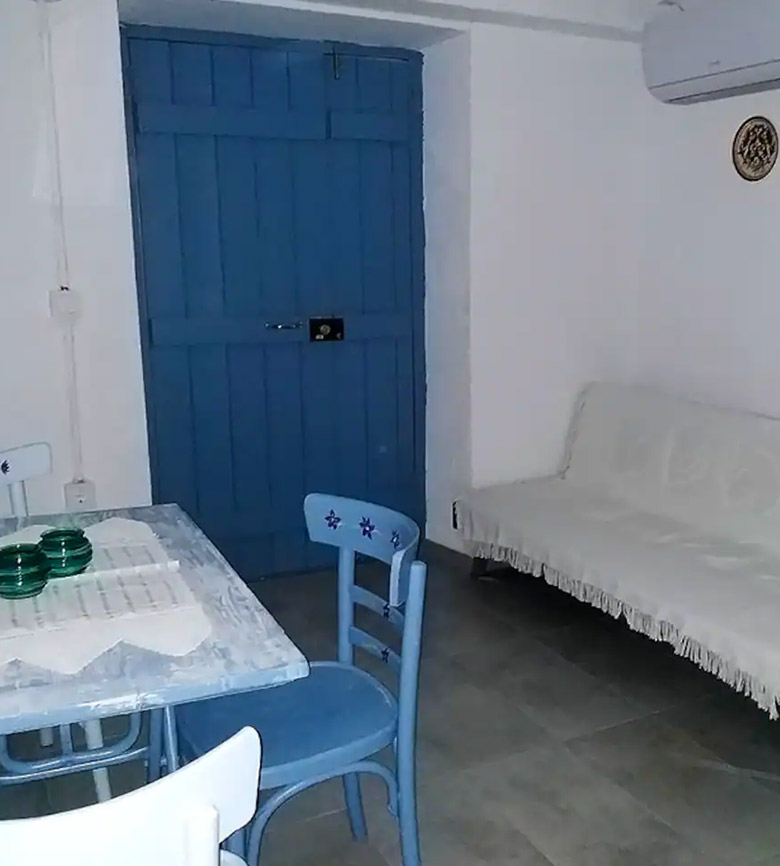 Outside of the doorstep there is a wide plateau attached to the town's aisles...
where you can deploy a table and chairs and set your own private cafe point feeling the ambience of the town.All other facilities such as bakeries, cafes, stores, supermarkets, ATMs, tavernas, restaurants, patisseries and bars are a breath away. Similarly, going to the harbor, visiting the highlights or joining the town's vibrant night life is a matter of a couple of minutes, while the house is in a very quiet area and an ideal retreat to rest.